2
Best Play Yards and PlayPens for Twins
Play yards and playpens for twins can be very useful for parents who have little movers in the house, especially two! When it's two on one, two babies versus one parent, things can get hectic quickly.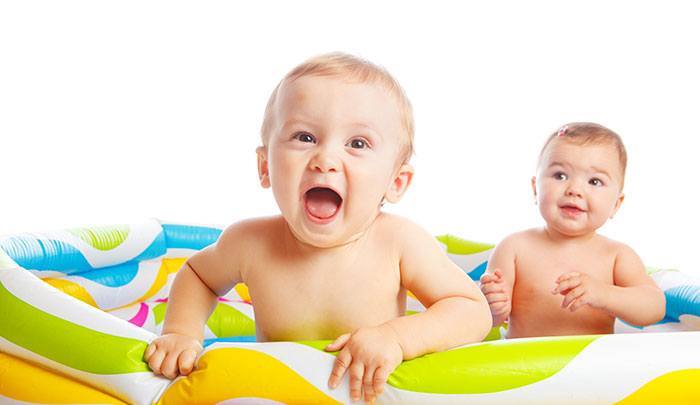 There are times when you need a safe and fun, but restricted environment for one or both babies while you are nearby but aren't hands-free at the moment. Cooking, cleaning, chores and showers have to happen at some point!

A playpen for twins or play yard may be the best temporary babysitter for your little ones while you keep life moving forward. Even better yet, a twin pack n play offers the advantage of being a portable playpen you can take anywhere.
Disclosure: The links to Amazon.com within this article are affiliate links. As an Amazon Associate we earn from qualifying purchases. This does not affect the price nor does it influence the products we feature.
What Age Can My Twins Use a Play Yard or PlayPen?
The ideal age for children to use a playpen or play yard is 6-8 months because your twins are moving. They can roll over, grasp toys, and lift their little heads.
However, you may want to introduce the playpen to your child around four months of age, so they are comfortable with it. At 6 to 8 months, your twins will be pretty calm natured, so you can leave them in the playpen or play yard when you are close by for short amounts of time.
At this age, you have probably also noticed that your twins are enjoying new toys, so be sure to place some in the playpen them. This will bring them, even more, joy and comfort when you are not in constant direct contact with them.
What is the Difference Between a Play Yard and PlayPen?
There is no difference between a play yard and a playpen. The two terms are truly becoming interchangeable, play yard being the more modern term. Both are basic structures used to keep children safe while playing, napping, or to keep children out of something they should not get into.
They are what you would traditionally think of as an enclosed space with nothing too fancy about them. Some are made for travel while others are stationary for your home.
Some feature changing tables and other handy components for infants and then can morph into something more usable for your children as they grow into toddlers.