Hollywood can be far too intimidating to some. But, when you find out that there are famous celebrities with a twin, the glitz and glamour kinda fade into the background which is then replaced with a sentiment of home. Suddenly, these A-listers become relatable to us especially when we talk about what's awesome about having twins in the family.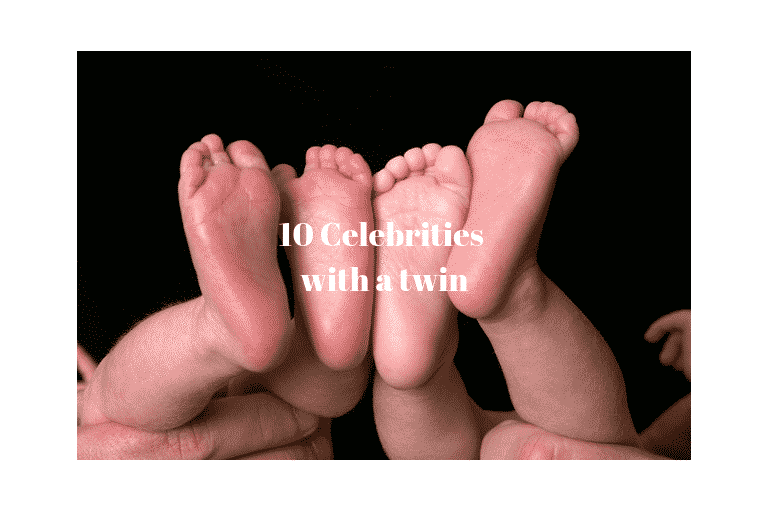 10 Celebrities with a Twin
Scarlett Johansson and twin brother Hunter Johansson
The Black Widow star is one of Hollywood's most famous, but what is adorable to know is that she has a twin brother, Hunter, who is a lot taller than her. In a lot of red carpet events, she is spotted with him and looks rather dapper together. They also starred in a film called "Manny & Lo" together.
While Scarlett continues to make box office films, Hunter is geared towards charities and political campaigns. Scarlett is three minutes older than her twin brother but the two remain very close.
Ashton Kutcher and twin brother, Michael Kutcher
Ashton is more than just the boy next door. He really is also a great guy with a noble heart especially when paid tribute to his twin brother, Michael. As a recipient of the Robert D. Ray Pillar of Character Award, Ashton said that Michael was born with cerebral palsy and that this situation taught him that loving other people is not a choice.
He expressed that people are created unequal to one another when it comes to capabilities and in what people can do and how they think. However, even amidst these differences, he urges that everyone has the equal capacity to love one another.
Gisele Bundchen and fraternal twin sister Patricia Bundchen
Supermodel Gisele Bundchen is just as beautiful as her fraternal twin, Patricia. Although Gisele is used to the camera, Patricia isn't an extrovert. It is interesting to know that Patricia is her sister's manager and spokesperson. On July 2015, Gisele shared a heartfelt message and collage thanking her sister for always being there for her. That day marked the twins' 35th birthday.
Vin Diesel and fraternal twin brother Paul Vincent
Vin Diesel, otherwise known as Mark Sinclair Vincent, also has a twin brother named Paul. Although they are non-identical, it is without a doubt that these two share a number of similarities.
Paul Vincent tries his best to keep things low key which is quite the opposite of Vin's stardom. But when Vin posted a photo of his Fast and Furious co-star and friend, Paul Walker, Paul Vincent got a moment of fame. Check out this post of Vin Diesel he calls "The Two Pauls."
Ashley and Mary-Kate Olsen
Fashion icons Ashley and Mary-Kate were both at a very young age because of their roles in "Full House." Today, they are among one of the wealthiest twins having a net worth of $100 million because of their fashion empire.
Today, the 32-year-old identical twins have been enjoying almost three decades of stardom and keep on going. They are a perfect example of a good partnership, both as twins, and in their passions.
Kiefer Sutherland and twin sister, Rachel Sutherland
The 24 year old action star, Kiefer, is one of the most versatile actors today. His films and TV appearances have pretty much made him a household name. But one thing that is great about him is knowing that he has a sister named Rachel, who is also his twin.
While he spends most of his time being filmed, Rachel, on the other hand, works as a post-production supervisor. Now, that's a dynamic duo!
Eva Green and twin sister Joy Green
Eva, with her mesmerizing beauty, says that she is completely the opposite of her fraternal sister, Joy. Joy never wanted to act but is really good at it. If ever Joy entered show business, then it may be a tight competition, she jokes. Although they used to fight a lot when they were younger, she says that today, they are getting along really well. They always keep in touch.
As Eva continues making films, Joy raises horses with her husband in the countryside of Normandy.
Rami Malek and identical twin Sami Malek
Mr. Robot star Rami made his mark by becoming the first minority actor to win an Emmy award (Best Leading Actor) in 18 years. What not many know is that he has a twin brother called Sami who is actually an ESL teacher.
He teaches middle school at Joseph Le Conte Middle School, Los Angeles, where he has been teaching for 13 years. They are totally different but share a lot of similarities.
Linda and Leslie Hamilton
Terminator actor Linda Hamilton is best known for her role as Sarah Connor. In one unforgettable scene in Terminator 2 where the T-1000 transformed into Sarah and attempted to kill Sarah's son, the plan was foiled by the real Sarah Connor. Well, no doubt, that "real Sarah Connor" scene was made successful because of her very own twin, Leslie.
Giovanni and Marissa Ribisi
Giovanni is known for his portrayal in the big-screen blockbuster hit, "Ted" and from other roles, he played like Frank Buffay (Phoebe's brother in "Friends"). Marissa, on the other hand, also shares in the same limelight as an actress.
She starred in "The Brady Bunch Movie" and did a number of TV sitcoms, one that also includes an appearance in "Friends." Today, Marissa is married to musician Beck and also has her own fashion line called "Whitley Kros."
With the fascination of the world with twins, our favorite Hollywood celebrities with a twin makes it even more fascinating!