Double the ribbons, double the bows, twice the diapers, twice the clothes. There are a lot of baby shower gifts for twins boy and girl. Some twin baby gift sets are gender neutral. What about unique twin baby girl gifts? What essential twin supplies are phenomenal gift ideas for newborn twins? We have all of that covered for stress-free shopping at your fingertips.
Taking Care of Mama
Expectant Moms enjoy receiving baby shower gifts, too. Some expectant parents think they should not register for gifts to care for themselves. If you are creating your online baby shower registry, it is perfectly fine to register for things that you would like to have for a happier pregnancy and postpartum.
In preparation for the arrival of your newborn twins, you will need to pack an overnight bag. Register for necessary items to help you adjust to this amazing new chapter in your life. You will be glad that you did.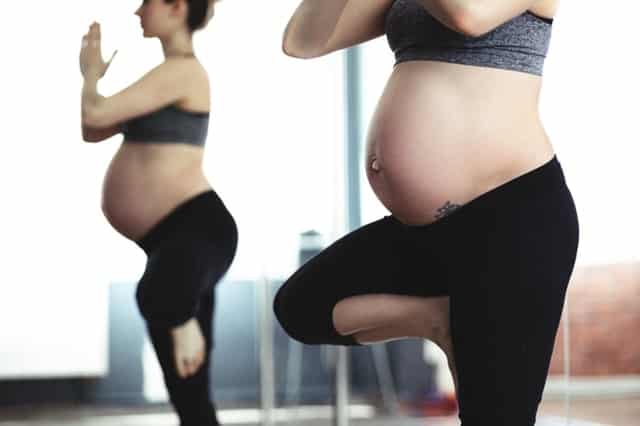 Get comfy in a pair of lounge pants that can adjust to your changing body. Drawstring is a great option to have, as you can adjust them to your size. Elastic bands reassure you that your pants stay where you need them to rest on your hips.
Fold over yoga leggings are a definite must for your baby shower registry. These can be worn during pregnancy and post pregnancy. The fold over design is great for unfolding and using it as a bellyband. When you choose to wear them after having your newborn twins, simply fold the band over. Pants with spandex can grow with your belly and bounce back for post-pregnancy wear. Cotton allows your skin to breathe, providing more comfort while caring for your twins.
Take care of your baby bump by applying belly butter two to three times a day. Register for moisturizer as you will find out the more the merrier. By applying moisturizers and lotions on a daily basis, you are keeping your skin from drying out and creating deep stretch marks. Be sure to continue using the moisturizer after delivering your newborn twins.
For a good night's rest, register for a pregnancy pillow. The pregnancy pillow helps you to have a great night's rest, while pregnant and after. An extra bonus with the pillow is that it can convert into a breastfeeding pillow. Years from now, you will probably still be using the pillow.
A sweet baby shower gift to have on your registry, is a mom-to-be gift set. Gift sets use spa-like soaps and candles. They are a definite go-to item, after a long day of being a mama.
Let's Hear it for the Girls: Twin Baby Girl Gifts
Twin baby gift sets are a favorite gift among guests at the twin baby shower. Many baby shower gifts for twins boy and girl are gender neutral. Gifts for twin babies can be put together individually. Registering for specific socks, bibs and onesie sets allow your guests to choose their favorite items to give at the twin baby shower.
Unique baby shower gifts for girls can include a twist on guests bringing a card. Ask guests to bring a favorite childhood book and have them sign the inside of the book the bring. As your twins grow, they can read the meaningful messages from loving friends and family.
If you are having a themed twin baby shower, ask guests to bring books relating to the baby shower décor. Also, you will want to add on to your registry adorable gifts that coincide with the theme. If you are having a Dr. Seuss themed baby shower, for example, Thing One and Things Two plush are great little extras to have as unique baby gifts for twin girls and boys.
Put a spin on traditional twin baby showers by having certain color pallets to coincide with your special day. Color combinations, such as black and white, highlight the sense of new beginnings and innocence. Having sets of onesies, bibs, bath towels, toys and other twin supplies on your registry gives you a sense of peace, as many guests will follow along with your requested items. Guests see the colors you are requesting, which allows friends and family to have a sneak peak of how the nursery will look when it is completed.
Many parents of multiples use a color system to help identify their newborn twins, especially if you have identical twins. Telling them apart can be difficult for friends and family. Here are some clever ways to use color coding in caring for your twins.
Twin Outfits ideas
Dressing baby girl A in pink, and baby girl B in purple, are quite common. Parents sometimes use specific color combinations for carrier covers or car seat cushions. This makes it easier to remember which twin goes into their customizable carrier. One twin might be longer than the other twin. Having the car seats pre-set with the proper height adjustments for each of your twins, saves you time by not having to adjust the belt every time you travel.
Pro-tip: When you are leaving your newborn twins with family or friends, use nail polish to tell the difference between baby A and baby B. Pink, non-toxic, nail polish can adorn the tiny toes of baby A. While purple symbolizes baby B. This is incredibly helpful when loved ones come over to help. They can pick up, where you left off, for keeping track of feedings and diaper changes.
It's Your Party and Pregnancy
Every person is different, as is every baby shower and pregnancy. What works for one parent, may not work for another. Keep that in mind, as you continue with your search through trimesters and twin baby milestones.
Anytime that you have questions, be sure to come back to your trusted source here at TwinStuff. Stay up to date with the latest trends and by joining our Facebook group. Within the online forum, we offer additional insights on pregnancy, baby showers, essentials for twin supplies, birthing, and phenomenal support from other twin parents.