It's time to recruit friends and/or family members to help coordinate your special day! Gather those closest to you and review what your preferred twin baby shower themes. Be sure to pull up this collection of twin baby shower ideas to give to those in charge of the baby shower.
Experienced parents of twins have provided the TwinStuff Facebook Group with their insight on what they liked at their baby showers. They informed us of gender neutral twin party themes, along with girl baby shower themes and boy baby shower ideas. TwinStuff took the suggestions from the parents of multiples. We have put together original, clever, and adorable twin baby shower gifts and themes that will jump start ideas for your twin baby shower.
Gender Neutral Twin Baby Shower and Gift Ideas
There are plenty of moms that want to keep the sex of their twin babies unknown. Another reason for a unisex twin baby shower is that the parents are expecting boy girl twins. Here is our list of themes that are sure to compliment the celebratory occasion.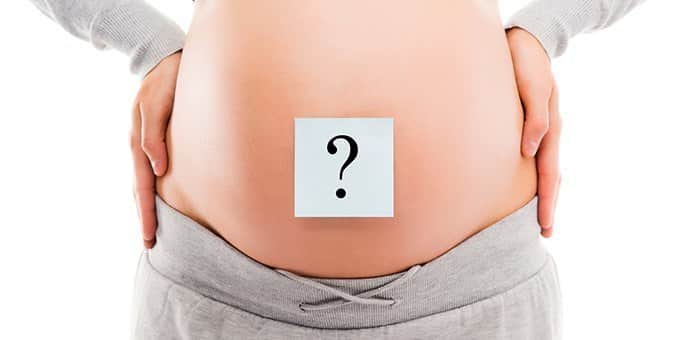 Two Peas in a Pod
The classic saying of "two peas in a pod" refers to two things that are remarkably similar. It is a symbolic way of comparing the mom of twins as the pod that keeps her peas safe. Celebrate the meaning by utilizing the color scheme of green and white. If you know the sex of the babies, add in a splash of pink or blue to make it a bit more personalized.
Decorations may include a variation of color combinations like green, yellow, and white. An "Oh Babies" gold glitter banner adds some extra sparkle to compliment the fun color scheme. Gold foil alphabet balloons are a great way to spell out the names of your twins. If you want to keep the names a secret, the balloons can spell out "Two Peas in a Pod".
A fun activity for your guests to partake in is a diaper raffle. Each guest that brings a pack of diapers can enter to win a prize. The guests that participate in the raffle must write their names on to the twin baby shower tags along with a funny saying on one of the diapers. At the end of the shower, randomly choose one of the diaper raffle tags. The name you pick will be the winner of a unique gift. Not only will you have packs of diapers on hand, but the diapers will give you a good laugh when you change your twins.
Continue with the theme on your twin baby shower gift registry by registering for a sentimental two peas in a pod picture frame. Peas in a pod women's socks and a set of stainless steel two peas in a pod keychains are thoughtful gifts to have on your gift registry. If you are looking for a gift to bring a smile to you and your growing family, the three-piece salt and pepper shakers is the way to go on your registry.
Thing One and Thing Two
If you enjoy literature, then what better theme to do? The themed baby shower can feature Thing One and Thing Two! Red, white, and blue decorations highlight the popular Dr. Seuss theme. The theme is perfect for any gender of twins.
Your party planners will like how easy it will be to decorate the baby shower cake. A simple, and easy to use, edible icing image of Thing One and Thing Two can be placed on top of a round or sheet cake that is frosted. White frosting will make the decoration stand out for everyone to enjoy.
Be sure to register for Thing One and Thing Two plush by Aurora. These two characters will make wonderful gifts to give your twins. Your babies will love how soft and cuddly the toys are.
Girl Twin Baby Shower Ideas and Gifts
Baby shower themes for girls typically include splashes of pink and purple. Some parents of twins have used unisex baby shower ideas and made them uniquely their own baby girl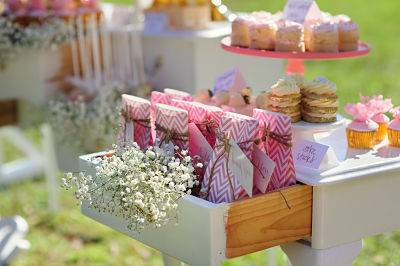 themes. From bowties to ladybugs, a twin baby girl cake topper matches almost any shower theme.
Whether you plan on having a virtual, drive-by, or in person twin baby shower; add the twin baby shower gift registry information inside of the invitations. Your guests will enjoy seeing the items that you need and want. Soft high-top shoes, cotton mittens, comfy onesies and cloth bibs are ideal to have on your gift registry.
Boy Twin Baby Shower Ideas and Gifts
A jungle themed twin baby shower is a fun way to celebrate the up and coming arrival of your two boys. From table cloth covers to a photo background, the decorations are adorable and can be used for the twin's first birthday party. Designate a photographer who can capture baby shower pictures for a boy set of twins. Adorn the room with additional props for picture perfect fun.
Baby shower games are great ways to get the group laughing. Award the winners of each game with thoughtful gifts. Candles, soaps, jewelry, and Etsy are sure to please your guests. Thank your guests for honoring your twin boys with a sweet "thank you" note and party favors.
Use These Ideas For Your Baby Shower Party
After reviewing our compiled suggestions for twin baby shower ideas, you and your baby shower party planners should have a great starting point of themes and twin gifts! If you have yet to have a gender reveal celebration, many of the above themes can be used to make the big announcement. Such themes, like peas in a pod, is just one example of how to use the same theme for both occasions.
If you're shopping around for additional baby shower gifts for twins boy and girl, be sure to check out our other blogs on TwinStuff. Join our TwinStuff Facebook Group and chat with other parents of twins. We will continue to be here and provide you with the best insight that we can offer.