One of the biggest expenses for new parents can be diapers, and trust us, you're going to use a lot of them!
You're going to get a care package from your hospital that gives you a few days worth of free diapers, but you're going to need more.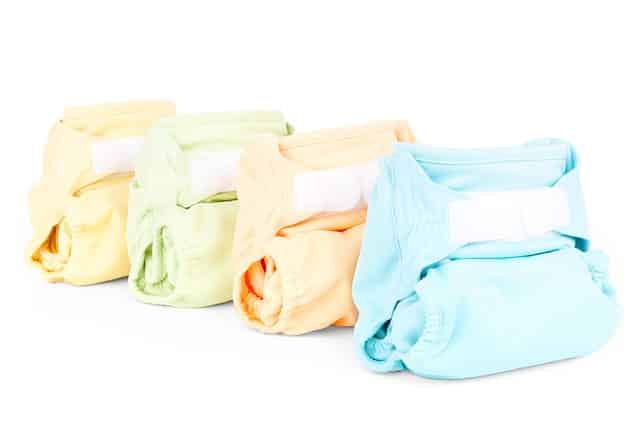 Bear in mind that your baby might use ten diapers a day for the first six months of their life. That means almost two thousand diapers. It adds up to around $80 per month per baby! So getting some for free can help allay that cost. That's why knowing how to get free diapers in your area is incredibly important.
Here are several ways you can get free diapers in your area.
Speak to your doctor and your hospital
Generally, the best option, your pediatrician and your hospital will be able to hook you up with so much stuff to help you out with your new baby.
If they can't give you freebies, they'll be able to point you to people who can, and they can probably get you into special mom clubs that have everything you need for the first few weeks.
Request sample diapers
This is probably the simplest way to get free diapers. Most manufacturers will offer free samples of their products.
True, you might only get a handful from each sample, but you can ask for samples from several places, and free diapers are given away enough that you can probably amass a decent little stash. Plus you'll be able to see how different brands and sizes work for your baby, helping you decide which diapers you want to use long term.
On top of this, you might even be able to bag some other freebies, like coupons, formula, journals, etc.
Join diaper company free memberships
Diaper companies love to give away free samples because they're hoping you'll love their products and buy more of them. That's why they're more than happy to give you a handful of free diapers or diaper coupons to knock a huge chunk from the price when you buy them.
Some of the best companies for these memberships are smaller, less known brands because they're trying to hook you in and get you using their products.
Eco by Naty is a great option. They'll send you a free box, no questions asked, if you sign up at their online checkout.
Honest Company also have a free box option, with diapers and their own baby wipes. You have to sign up to their membership program, but as long as you cancel the membership within the trial period, you won't get charged for it.
You should also check out the major retailers, including:
A little tip. If your diaper company of choice doesn't offer free diapers right now, look up their customer support number and give them a ring. Let them know that you're thinking of changing diaper providers and you'd like to give them a try.
Use diaper sales
Scouring every resource available to you, you can find so many options for picking up freebies and diaper sales.
Newspapers
Facebook and other social media
Mom and baby clubs
Hospitals and doctors
All of these places can keep you up to date on what's going on in your local area. How to get free diapers? A little tip, if you combine this with coupons and memberships, you can pick up loads of diapers almost for free.
Diaper banks or parent support
If you weren't already aware, there's a National Diaper Bank Network, that can provide assistance to low-income families.
Click that link and follow the state list to find out exactly how you can claim assistance in your area.
Other moms
Obviously, don't overstep boundaries, but moms tend to hang around with other moms, and babies can outgrow diaper sizes pretty quickly. So moms tend to have spare diapers hanging around, and nothing to do with them.
Just remember to return the favor when your babies get too big for their own diapers. What goes around comes around, after all!
How to get free bottles and formula
Free diapers aren't the only thing a new mom can count on. If you know what you're doing, there's an awful lot of other things you can pick up for nothing or almost nothing.
Lots of baby stores have welcome bags available for moms who sign up with their membership and join their baby registry. Normally, there's at least one bottle included, as well as formula and other samples.
Sometimes, when you sign up for a store's baby registry, they'll give your details to other companies who might also send you welcome boxes. If you happen to receive a random box or two through the mail, then awesome, but don't count on it happening.
If you need formula, you're normally able to get formula samples from customer reward schemes, and especially from your doctors.
Getting a free breast pump
Thanks to the affordable care act, If you've got health insurance, you're entitled to a free breast pump, free of charge.
Contact your health insurer, let them know that you're pregnant. They'll tell you the next steps. In all likelihood, you'll have to ask your doctor for a reference and wait until you're close to your due date.
There's a lot of help out there for moms, especially if you're smart about what you do. Knowing how to get free diapers, bottles and other necessities can take an awful lot of pressure off. So claim everything you can. You can always store it and pass it on to other moms if you have to.
Did we miss anything? Are there any other essentials that you can get for free, especially locally? Drop us a comment and let all our readers know!