What Costumes Will Your Twins Wear This Halloween?
The obligatory costume cannot go wrong during Halloween. To help our twinmoms who have not come up with anything yet, we asked our community for ideas.
What costumes will your twins wear for this coming Halloween?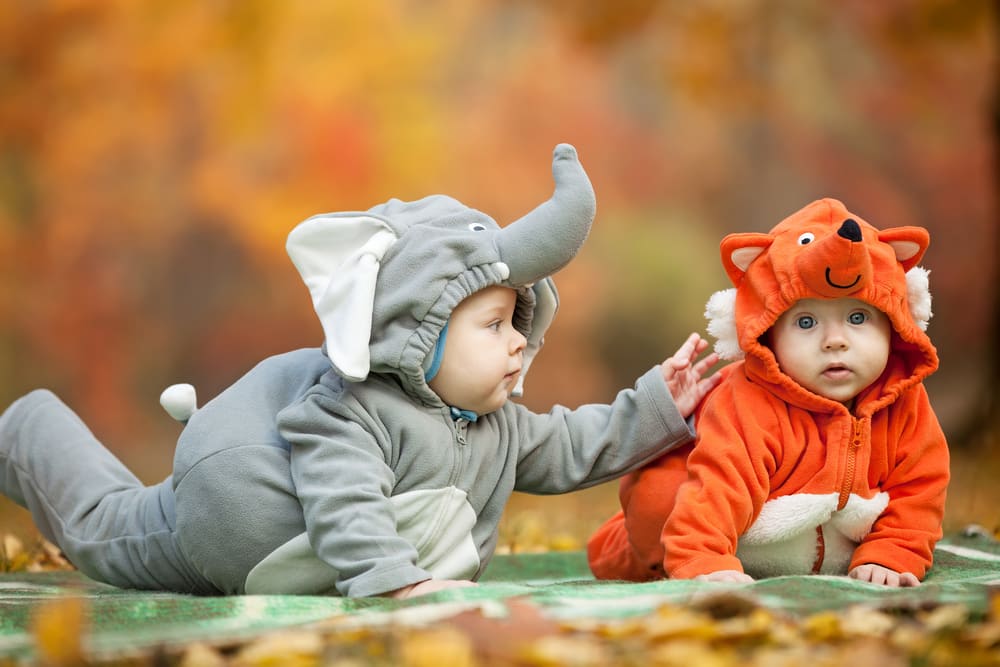 Here's what the TwinStuff Community had to say:
Well I have three kids (twin girls (7)and a singleton boy(4)) and they're gonna be the 3 blind mice. Last years they were thing one thing two and cat in the hat, year before, Dorothy, good witch, and flying monkey, year before super hero's.

- KD
Peanut butter and jelly sandwich

- KH
Lion and Tiger and Mommy will be a Bear and Daddy is Oh My!

-SL
A washer and a dryer…..don't ask. Their nannie encourages their wild ideas. Last year one was a garbage can and the year before a coke machine.

- NO
My girls will be just under 3months old and they are going to be two peas in a pod 🙂 they will both be in my weego twin carrier and wearing little green hats and I am going to wear a green sweatshirt(so I'm the pod

- BM
My b/g are "too old" (their words) to dress in theme. So I have a cheerleader and a zombie skeleton!

- PM
My girls are going as Skye and Marshall from PAW Patrol.
Last year they were Anna and Elsa.

- DP
First year they aren't dressing together but they have been a pirate and wench, mike and sully, pumpkins, Spider-Man and Spider Girl

- JL
Ours go as their own individual thing. One will be Vamperina and the other will be Ariel, the Little Mermaid.

- RW
My 2 yr old boy and girl twins are going to be PJ Masks. My son is Catboy and daughter Owllet.

- JT
My girls are being Hermione Granger and Harry Potter; still working out how to make long hair into Harry's hairstyle.

- MK
They are going to be Rochelle Goulia from monster high, and a zombie bride.

- CS
Witches… because they are witches all of the time!

- TC
Moana and Maui! I love the boy/girl combos!

- LM
My 7 month twin boys will be 1920s news boys and I'm going to be a flapper girl!!

- AH
My two are going as skellingtons 

- AD
Woody and Buzzlightyear

- RG
My b/g 2mo are going as Salt n Pepper

- SM
My 9 month olds will be beauty and the beast!

- MA
My twin boys will be the greatest Disney friends of all time. Fox 🦊 and the hound 

- AA
Do you have anything to add? Please add to the suggestions in the comments below and be sure to follow TwinStuff on Facebook.